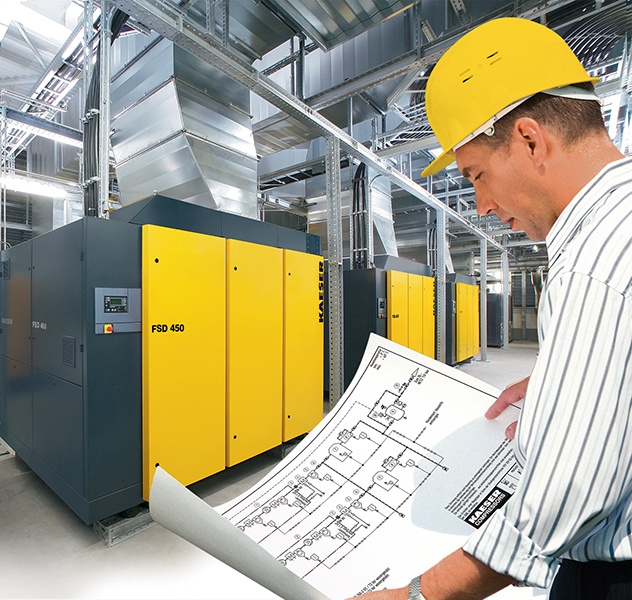 Effectively Managing your Compressed Air Systems
A complete air system is not just in the mechanical room where the compressor station is, but it is the complete system including the distribution of piping, hoses, fittings, regulators and other components that are needed for each application.
Maintaining and optimizing your complete system starts in the compressor room with routine maintenance, and includes the modernization of your controls. A complete system analysis serves to identify energy efficiencies and pressure control, and helps to pinpoint potential areas for savings.